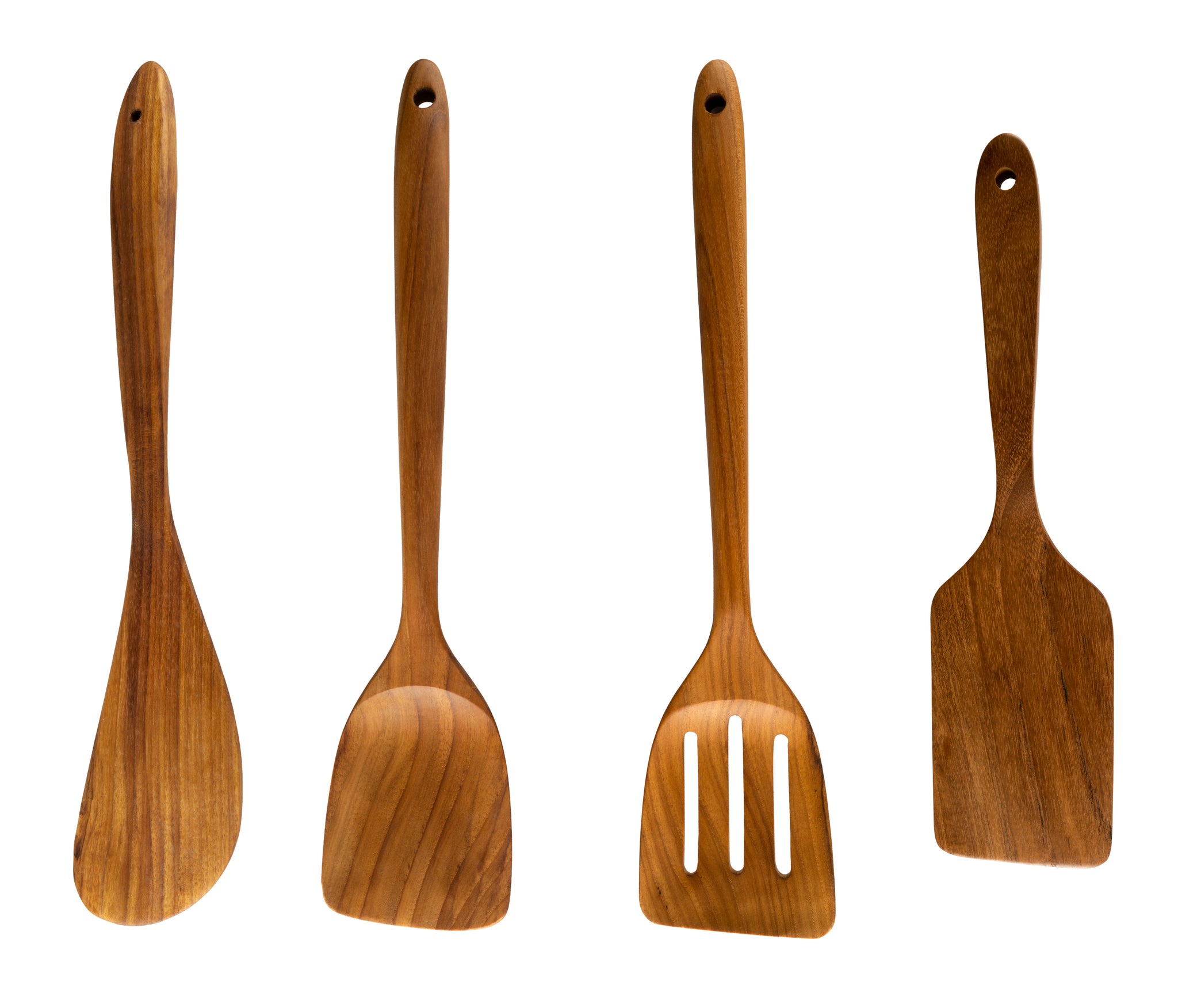 Hover over image to zoom
CCcollections Natural Kitchenware Teak Wooden Kitchen Utensil Sets
CCcollections Wooden kitchen utensil sets.
Hand Made with high-quality teak wood and craftsmanship creates beautiful tools that are a pleasure to have, use and see in your kitchen. 
Teak is a beautiful hardwood but it is renowned for its strength. 
Teak is a hardwood high in natural oils and rubber, meaning it's strong, heat resistant durable, and virtually impervious to extreme weather conditions, these qualities make it very good for quality kitchen utensils. 
A Quality natural eco-friendly environmentally long-term choice to replace ugly plastic utensils in the kitchen.
Stop ingesting unsustainable plastic in our food, stop putting plastic particles into our water courses and seas and have the pleasure of using a beautiful handmade natural product when cooking. 
Kitchen utensil sets and single utensils are available. 
  Durable, lightweight, and easy to clean. The utensils look great and are suitable for show designer kitchens.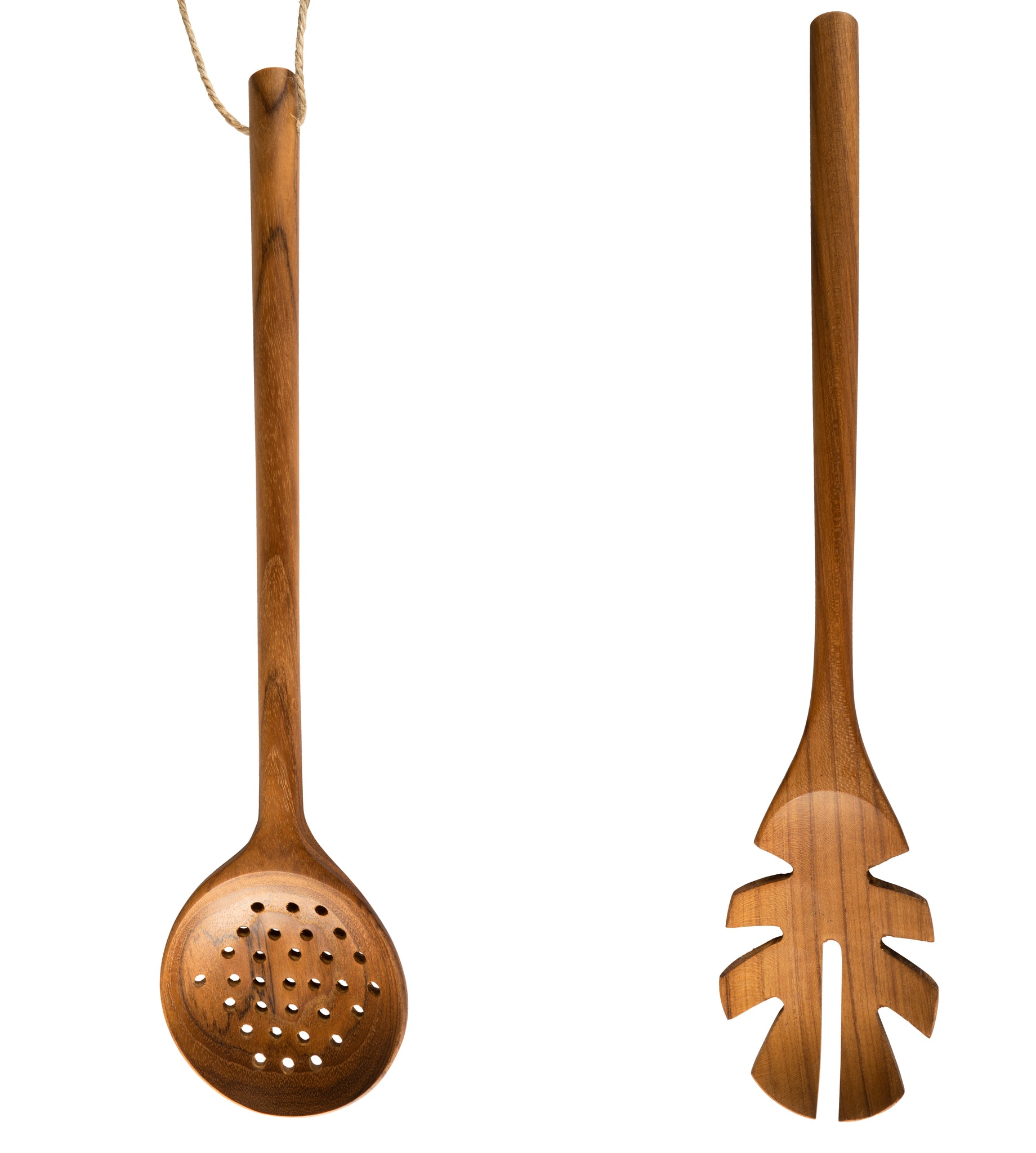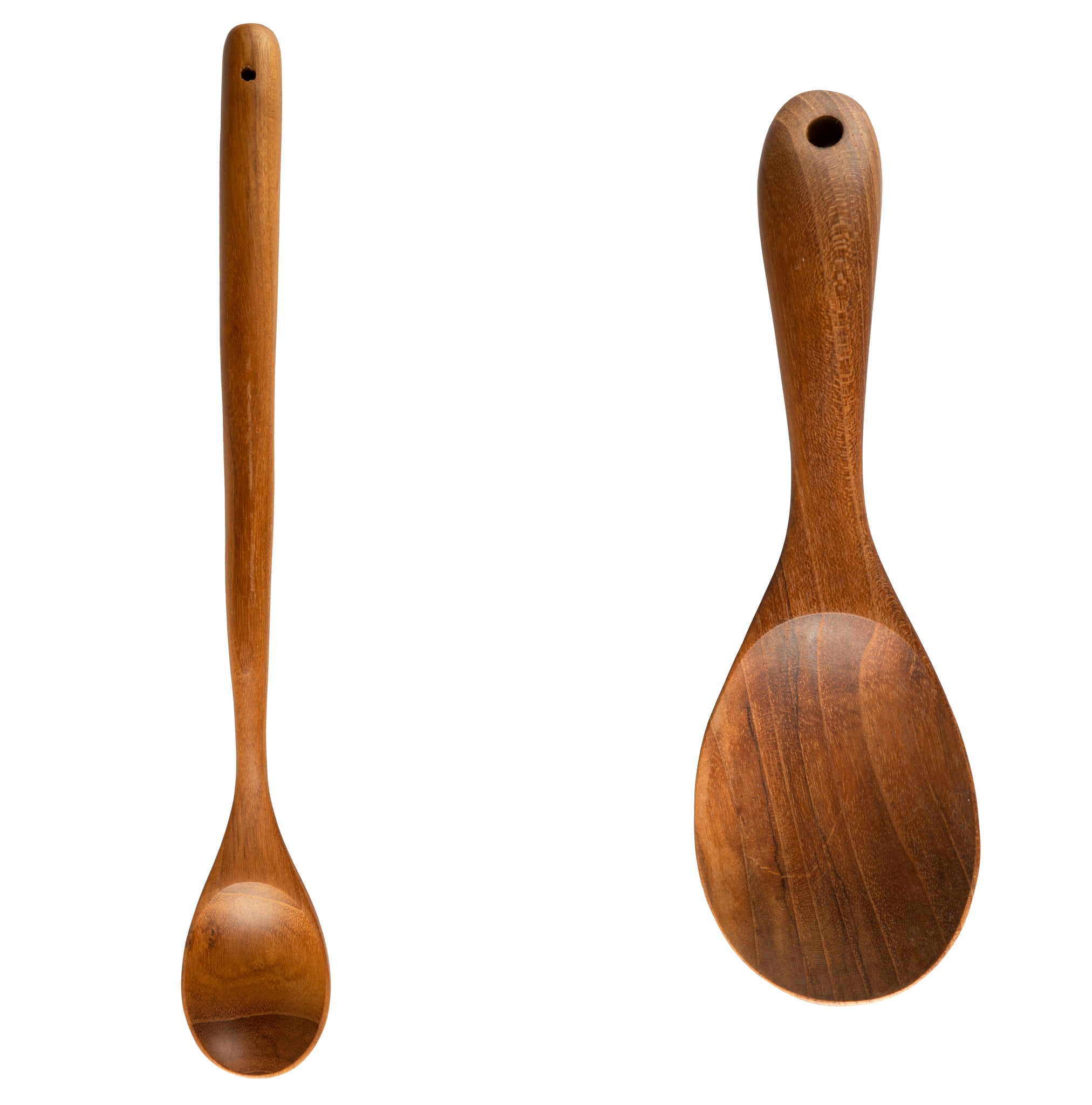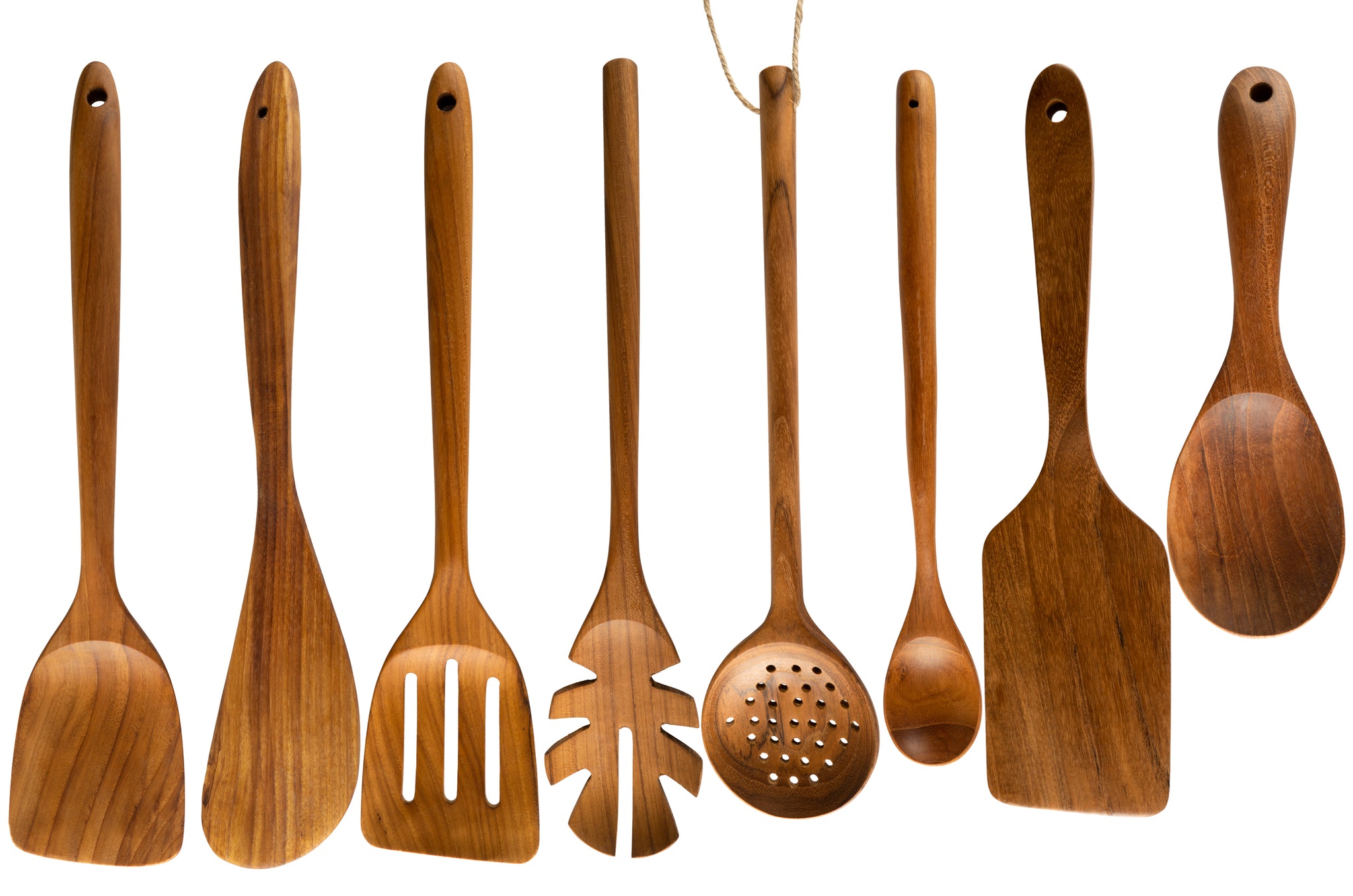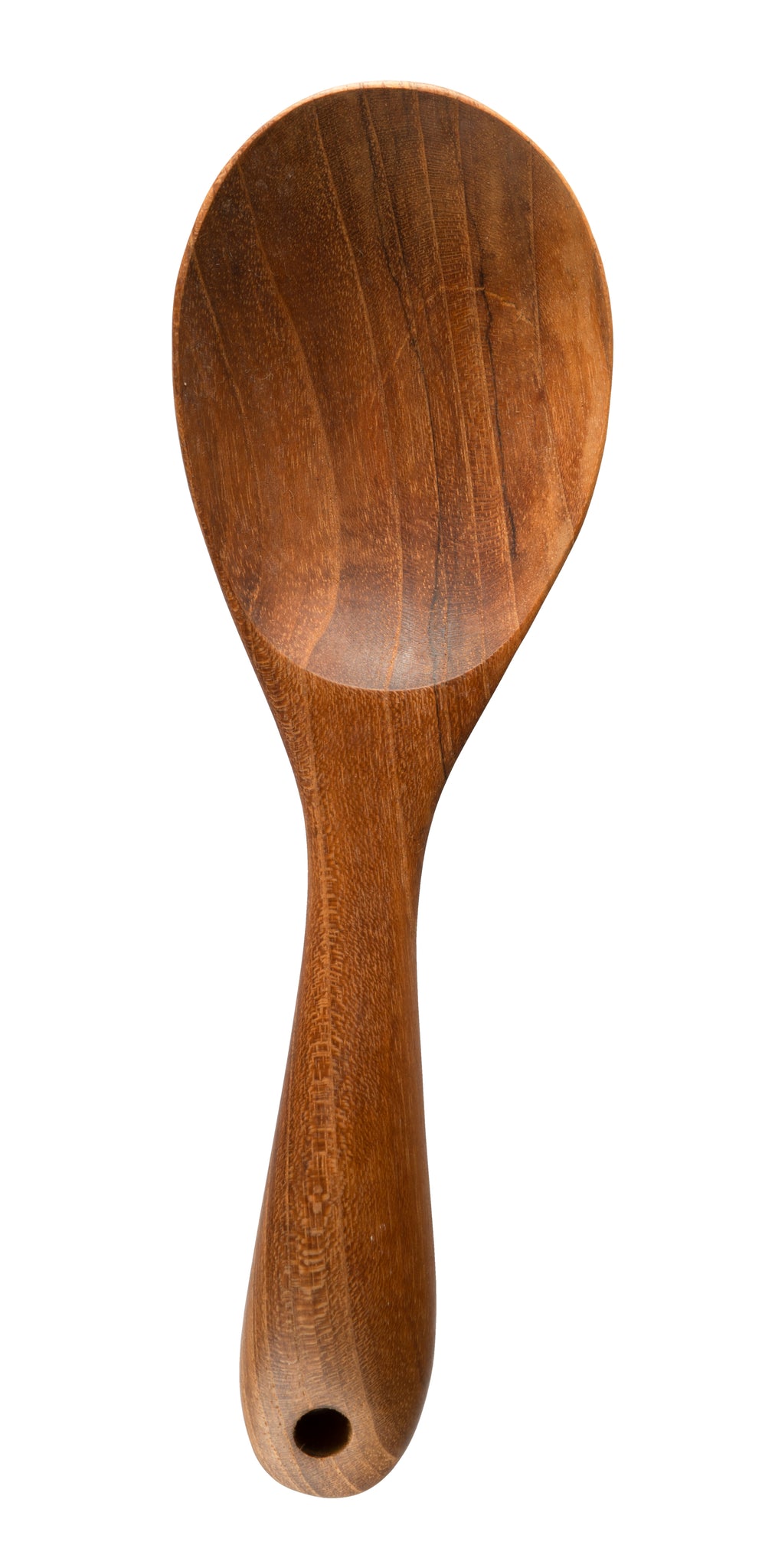 Variants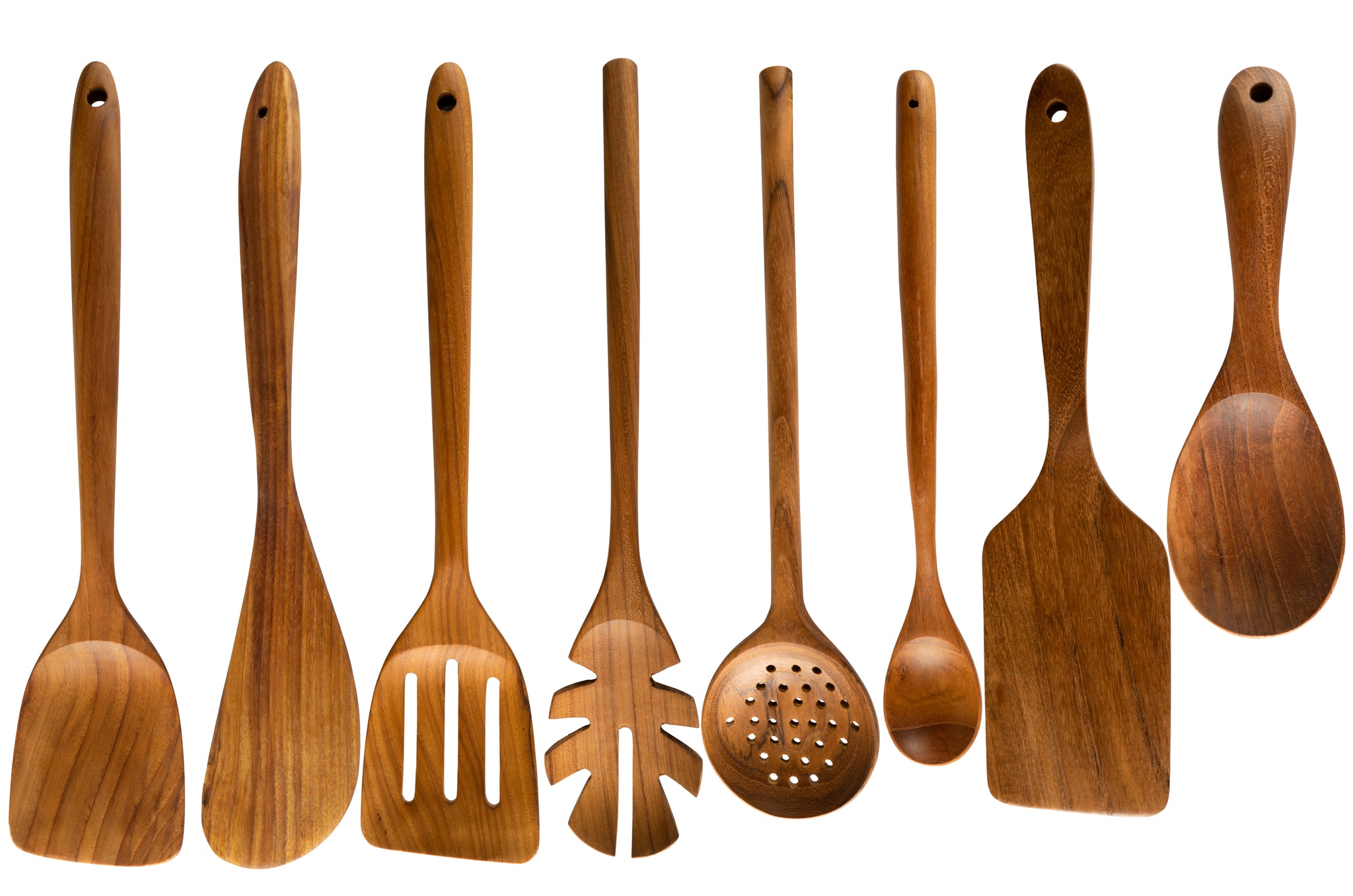 SET A - Spatula 8 SET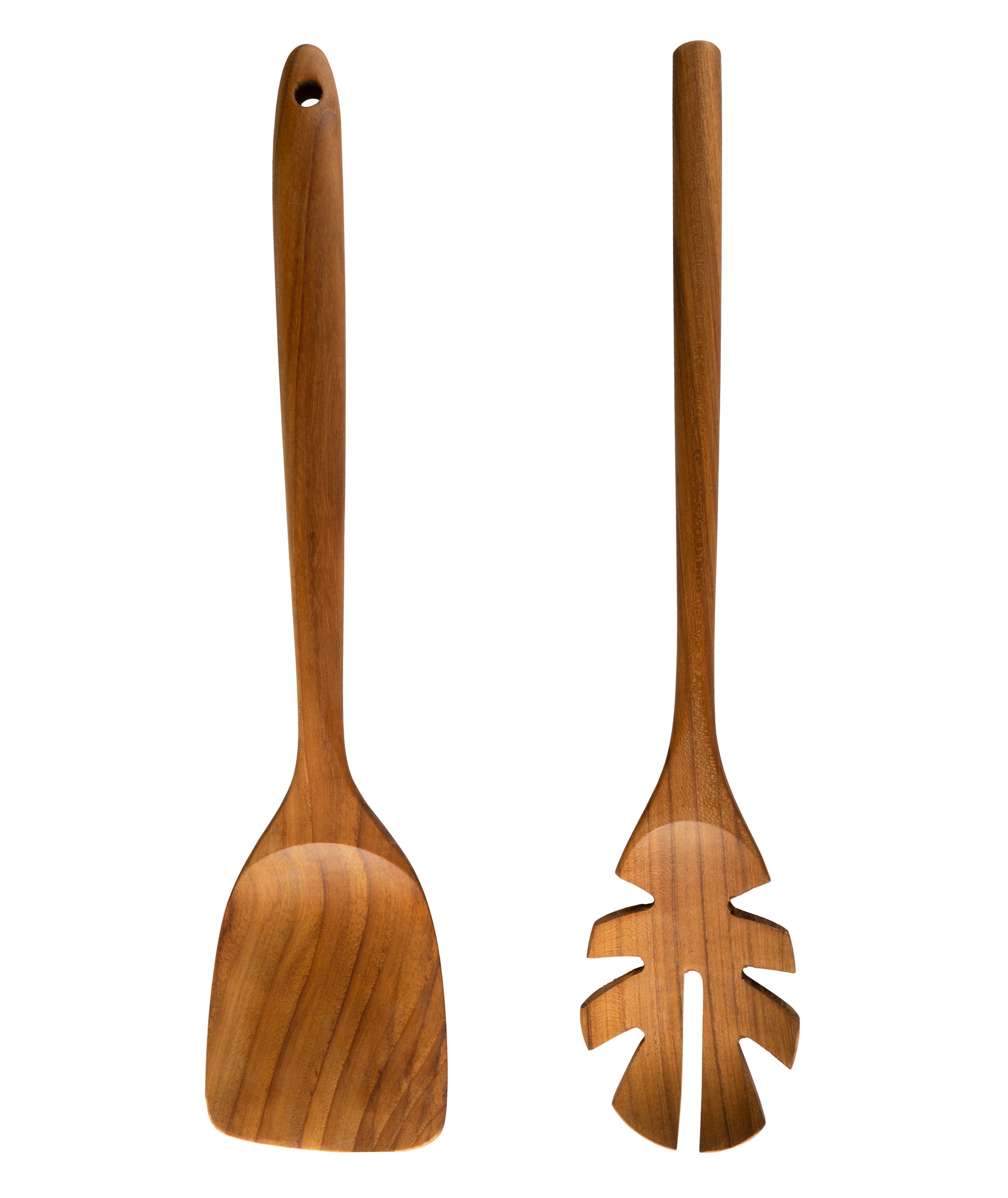 SET B - 2 SET SALAD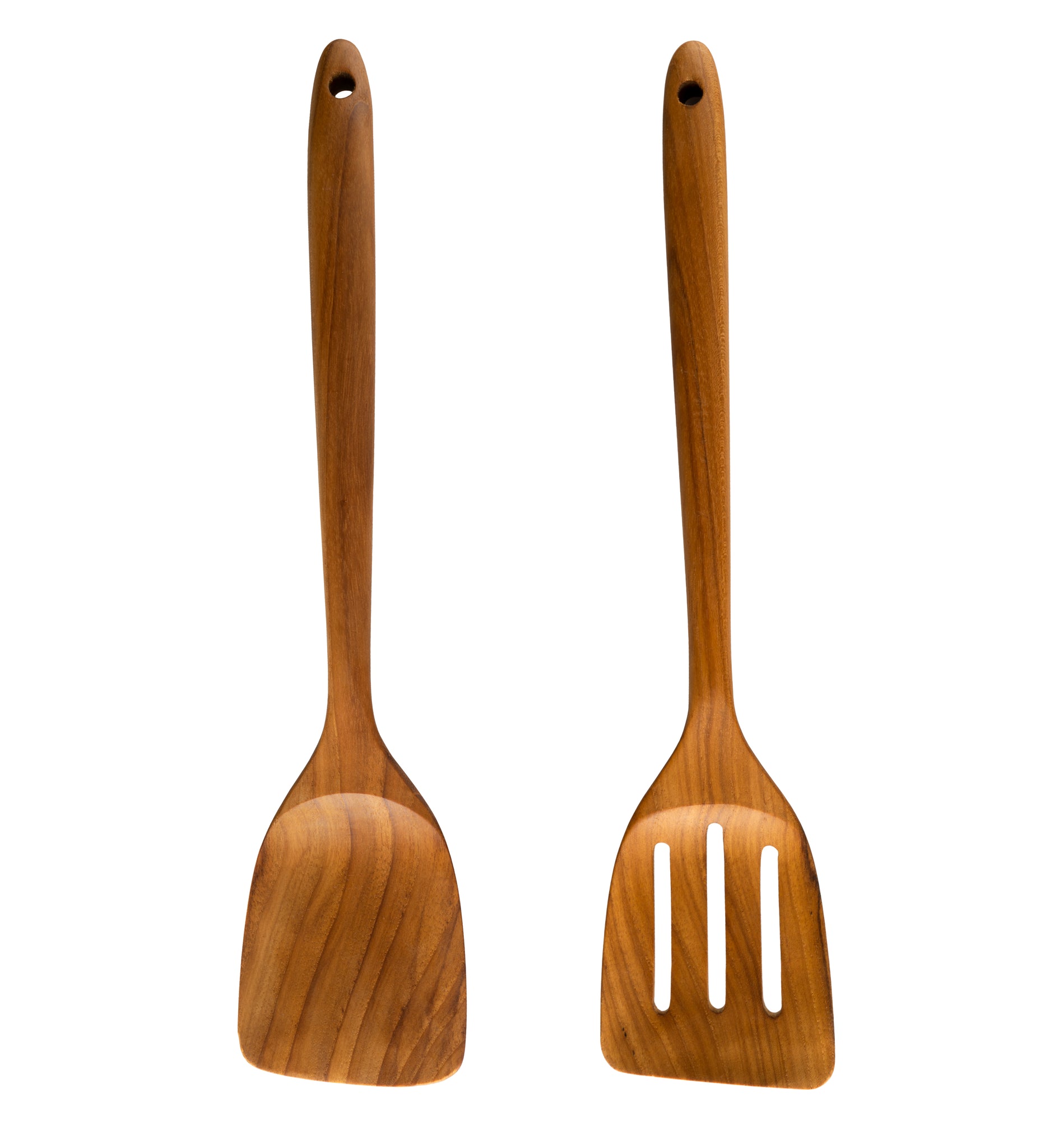 SET B2 - 2 SET SALAD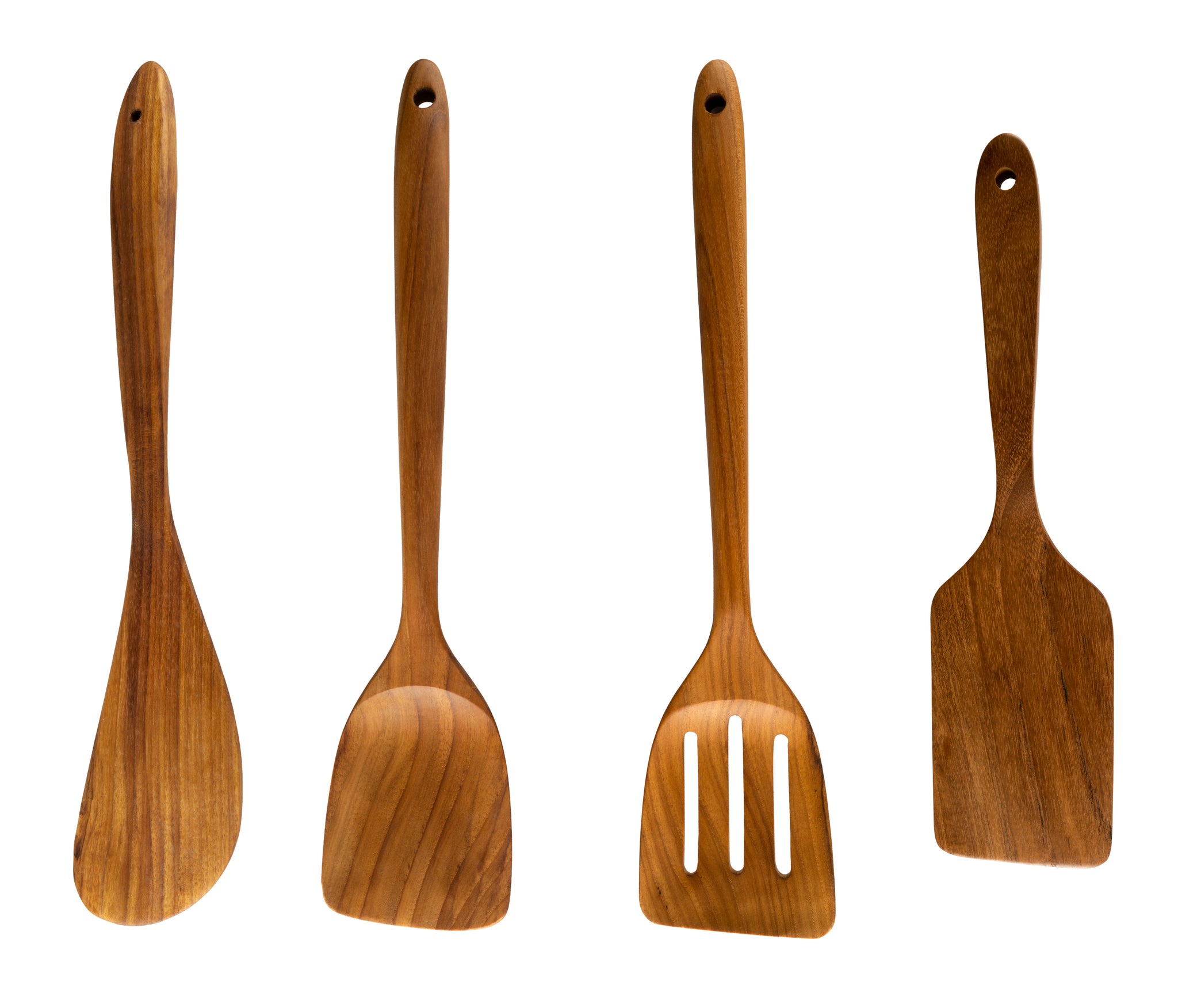 SET C - Spatula 4 SET

Single - Spatula A - Solid Turner / Flipper

Single -Spatula B - Slotted Turner / Flipper

Single -Spatula C - Solid Flat Spatula

Single - Spaghetti or Salad server

Single - Sauce tasting / stirring spoon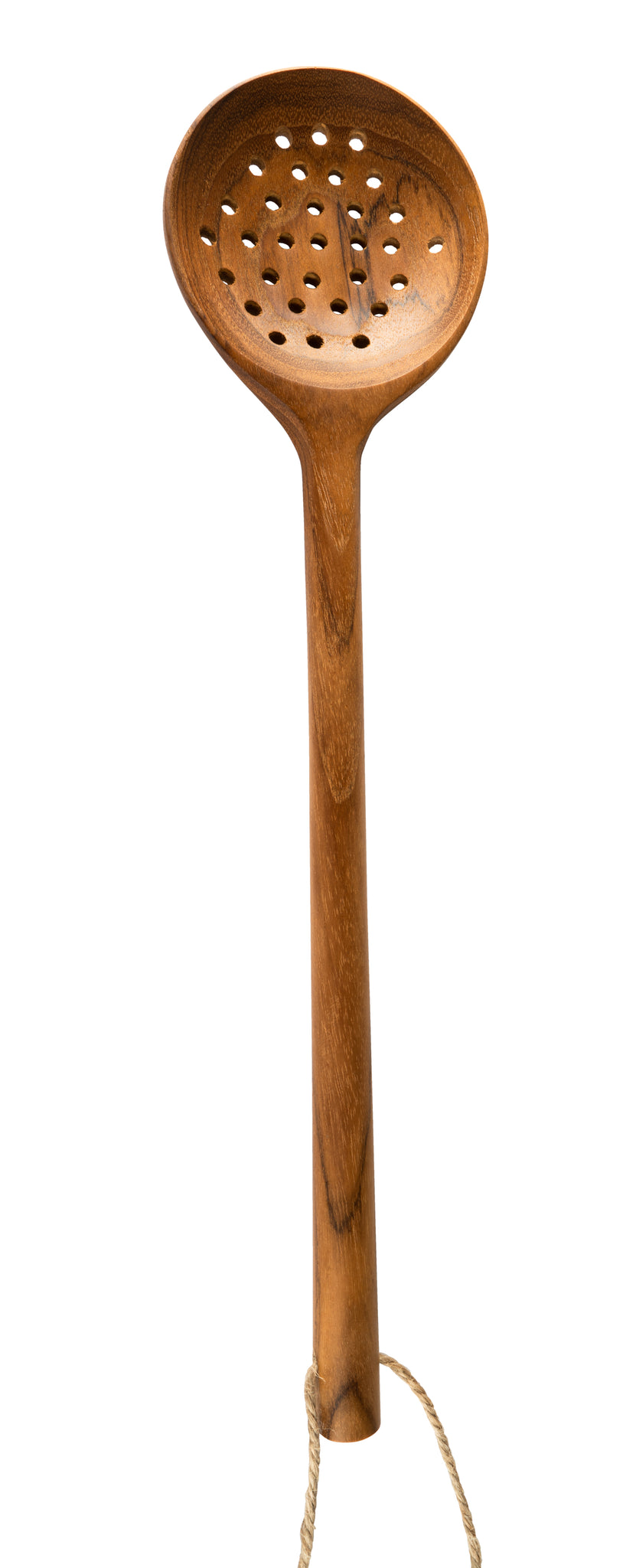 Single - Perforated slotted Ladle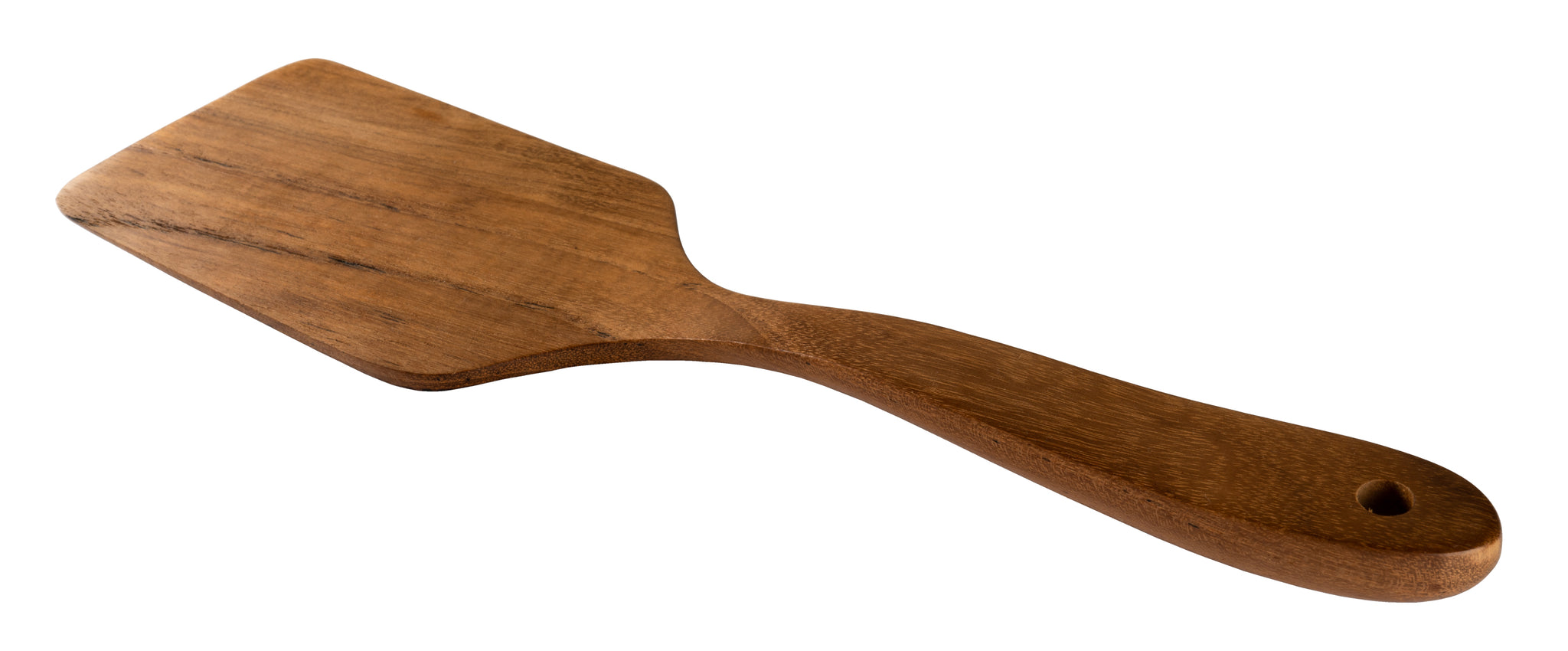 Single - Short Spatula - solid flat turner / flipper / cake slice server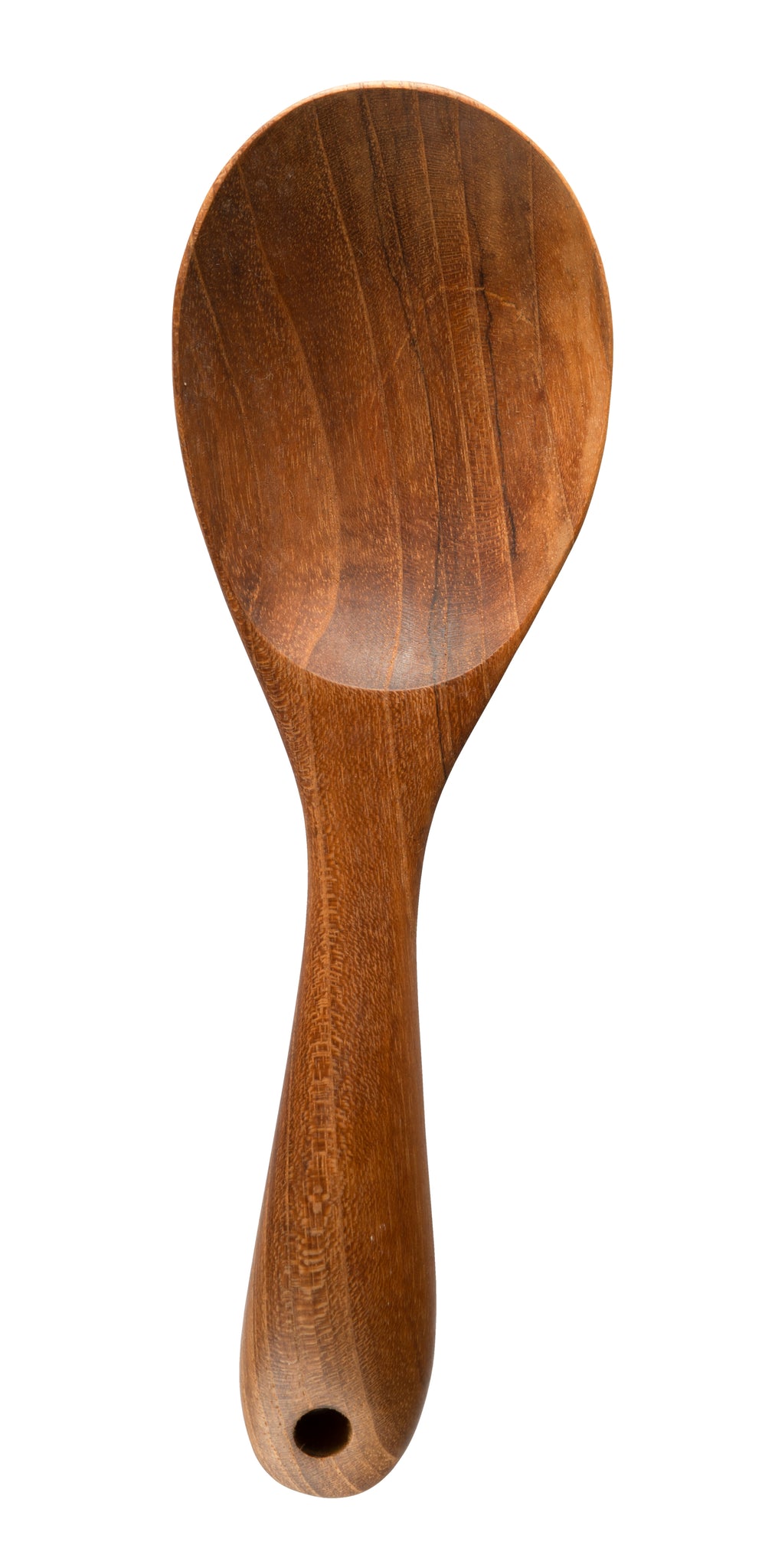 Single - Single Short Ladle / Rice serving spoon